vonKittendorf.com
THE KITTENDORF FAMILY MEMORY PROJECT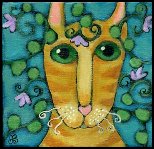 WORK IN PROGRESS
On This Page: Terry Lynn Kittendorf son of Delmar Kittendorf Sr., grandson of Frank Theodore Kittendorf, great-grandson of Olaf Kittendorff, great-great grandson of Johann Kittendorff, great-great-great grandson of Johan Rudolf Martin Kittendorff who was born in Stralsund, Germany, north of the village of Kittendorf, in the year 1790.
Terry Lynn Kittendorf

married first on February 24,1968
Linda Anne Dunham (b. May 3, 1948)

Terry and Linda's two children are:

Tanya Lynn Kittendorf (b. January 7, 1970) married John Oliver Loyd (b. June 4, 1967), on February 10, 1996. Tanya and John have two children, Jonathan Oliver (b. August 27, 1998) and Sarah Margaret (b. August 26, 2003)


Lorie Anne Kittendorf (b. November 3, 1972) married her high school sweetheart, Richard Daniel Rosengren (b. August 25, 1970) . Their wedding was October 28, 2005. Richard speaks fluent German and the couple ( photo top right) visited the village of Kittendorf, Germany on their honeymoon. Lorie and Richard adopted a precious little girl, Olivia Rhianne, (b. September 24, 2007). The family's 2008 holiday photo appears at right.

. lorie@princessloki.com




He married second:
Louise Lundy
Terry and Louise have two children:

Jason Scott Kittendorf
Jennifer Louise Kittendorf (Rice)

2013 photos
He married third then divorced:
Tandy

Children: None
THE KITTENDORF FAMILY MEMORY PROJECT
Work in progress. ABOUT THIS WEBSITE
Examples of current family history you might consider sharing.