.

Welcome To
The AWARDS PAGE
for Bedtime-Story™
The Number One
Children's Story Site
On The Web
---

Yahoo! named Bedtime-Story.com the
Number One Children's Story Site on the Web.
TOP 100
Kid's Sites
Bedtime-Story has "...the biggest collection of children's stories on the web...with endings guaranteed to encourage pleasant dreams..."

Awarded
BEST OF THE WEB





Reader's Digest

Editor's
Choice
| | |
| --- | --- |
| | "Bedtime-Story has been included in the BBC Education Web Guide. ..The Education Web Guide team were particularly impressed by the quality and educational content ... the site was...hand-picked by a team of subject specialists, and scrutinised for educational rigour by experts at BBC" |
FIVE STARS! BEDTIME-STORY
IS PARENTING'S TOP RATED
CHILDREN'S READING SITE
Bedtime-Story's tale,
"The Inventor"
selected for featuring at
M.I.T.'s Invention Dimension!
"SITES FOR KIDS AND THE KID IN ALL OF US"

It is now used by teachers nationwide
Let's Read THIS One!
BRINGS YOU

THE WEB'S BEST

INVENTORS - YOUNG INVENTORS
features Bedtime-Story's tale:
The INVENTOR

BRINGS YOU THE WEB'S BEST


features
11 tales from Bedtime-Story !
(14 from Walt Disney)
The best new talent is at Bedtime-Story

FAMILY INTERNET: STORIES ONLINE
Bedtime-Story's Tales Featured:


---

"Alice In Wonderland" By Lewis Carroll. This story is absolutely amazing. This site includes the original illustrations.
"Alligator Eyes" By John C. Newby. Very cute story with great graphics!
"The Flying Lesson" A very funny story about grandma teaching her granddaughter to fly. Story by Cynthia Gurin.
"Brookdancer" By Fiona Young. If your kids love horses they will love this story!
"Cinderella - The Real Story" This story is told by a mouse about what really happened in the story, By Yvonne Augustin.
"Christopher Webtoe And The Great Pond" Little Christopher Webtoe gets into trouble not obeying the rules! Will he be saved? By R. T. Sultzer. 10/99

"Iroquois: How Fire Came To The Six Nations" By Glenn Welker. A great story about an Iroquois Indian legend.
"Letters For Tyree" By Shirley J. Walker. A great story about the postman and a little boy, Tyree.
"Part Of The Family" If your child is begging for a puppy, read this story! By Dorothy Wurst.
"The Pig Who Wanted To Become The King" By Joshua Brown. Do you think a pig can become king? Read this great story and find out.
"The Dude's New Duds" By Yvonne Augustin. A great new twist on "The Emperor's New Clothes."


MSNBC2 Reviews Bedtime-Story
Cyber Corner by Kevin Boie
Once upon a time, there were three websites where children could find wonderful stories of the bedtime kind.
The first of the three was a glorious site, where kids could read tales all through the night........
Featured on ZD-TV

Internet Tonight

Sept.14 - 15th, 1998

By Will Goodwin
This site has hundreds of great bedtime stories..... fun and exciting, and new ones are frequently added..... even though your kids may want to hear the same story over and over again, perhaps you won't have to.

Amanda Gray makes a funny face

at her dog, Lavinia,

from

Lavinia Mudwallow Greets The Day

Let's Read THIS One!
from: Cochran Interactive, creators of Theodore Tugboat

Berit is the web's official Librarian. cataloging and ranking the web's Best Sites for Children. Each site is carefully selected, reviewed and given a rating out of 5

based on the following criteria:



Appearance, Content - Ease of use - Organization - Relevance - Suitability for a young audience.

BEDTIME-STORY
Earns Top Award
HIGHEST RATING

FOUR STARS

08/18/98

Review: This is a wonderful resource for the busy business parent that is trying to juggle career and child rearing at one time. Bedtime-Story understands that one of the most crucial things you can do when spending quality time with your children is to read to them. .....they have created an entire library of quality stories....It's good to know that in today's busy world there are still sites like Bedtime-Story to help assist parents in doing all the best for their children..
Feature Story: Northwestern University
Evanston Research Park

Click to read BookSpot article

"Each generation has a duty to teach the next the skills it will need to deal with the challenges and opportunities that it will face. The Times has committed itself to work with parents, teachers and volunteers to ensure that all children in greater Los Angeles read in English by the third grade."
Mark Willes and Michael Parks Publisher and Editor, L.A. Times


Sites dedicated to getting kids and parents reading:



Kids@Random
http://www.randomhouse.com/kids/

Children's Literature Web Guide
http://www.acs.ucalgary.ca/~dkbrown/index.html

Children's Book Council
http://www.CBCBooks.org/

BEDTIME-STORY for Busy Business-Parents
http:/bedtime-story.com

The Scoop
http://www.friend.ly.net/scoop/

Big, Busy House
http://www.harperchildrens.com/index.htm
Schoolzone, ranking amongst the top 50 United Kingdom websites, is also the U.K.'s top educational search engine.
Bedtime-Story is honored to accept the Five Star Education Site award conferred by Schoolzone's panel of 250 expert teachers.
"Bedtime-Story is...a wonderful resource....Parents and Teachers will discover a wealth of great stories..."
GOODNIGHT, PROCESSOR; GOODNIGHT, HARD DRIVE
Bedtime stories are always in big demand. Kids like them, too. At Bedtime-Story, you can find a collection of classics you've probably heard and novel tales you may not have met. Visit BEDTIME-STORY
IDG Publications - Dummies Daily - Inbox Direct - Web After Five
Each day, Dummies Daily™ tips are delivered to more than 300,000 e-mail addresses around the world by IDG Books Worldwide, publishers of ...For Dummies® and CliffsNotes™ books, and Frommer's® travel guides.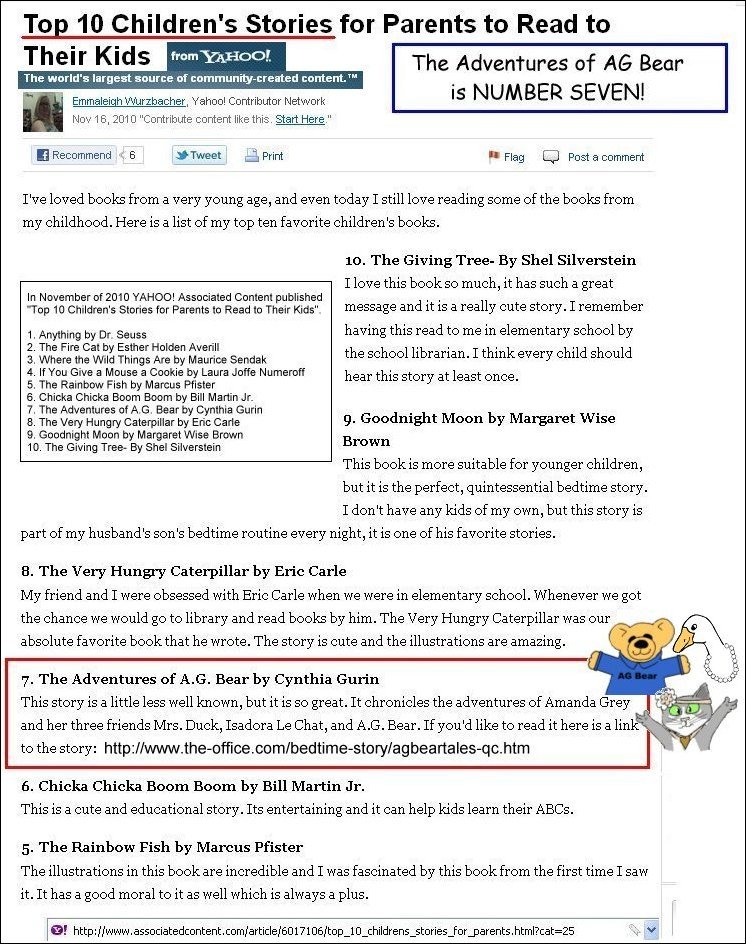 ---
---
Bedtime-Story™ - Copyright Info
The Summerland Group, Inc. - All Rights Reserved.
Stories and Illustrations found on this site are exclusive to Bedtime-Story
Reproduction of any content without the express
written permission of Bedtime-Story is prohibited.

---
---
SpiderAlert: bedtime story, bedtime story, bedtime story, bedtime story, bedtime story, bedtime story, bedtime story, bedtime story, bedtime story, bedtime story, bedtime story, bedtime story, bedtime story, bedtime story, bedtime story, bedtime story, bedtime story, bedtime story, bedtime story, bedtime story, bedtime story, bedtime story, bedtime story, bedtime story, bedtime story, bedtime story, bedtime story, bedtime story, childrens story, childrens story, childrens story, childrens story, childrens story, childrens story, childrens story, childrens story, childrens story, childrens story, childrens story, childrens story, childrens story, childrens story, childrens story, childrens story, childrens story, childrens story, childrens story, childrens story, childrens story, childrens story, childrens story, childrens story, childrens story, childrens story, childrens story, childrens story, childrens story, childrens story, childrens story, childrens story, childrens story, childrens story, childrens story, childrens story, childrens story, childrens story, childrens story, childrens story