LET'S LOOK AT SOME REAL FACTS, SHALL WE?
Those 12 million jobs are OBAMA's.
Presidential candidate Mitt Romney claims HE will create 12 million new jobs in his first term, adding 250,000 jobs every month for the next four years.
In his infamous (47%) closed door meeting to $50,000 a plate donors, Romney boasted, "...WE'LL SEE—WITHOUT ACTUALLY DOING ANYTHING-----WE'LL ACTUALLY GET A BOOST IN THE ECONOMY"
FACT: Economic forecasters, including Moody's Analytics, predict roughly 12 MILLION JOBS WILL BE CREATED OVER THE NEXT FOUR YEARS — BECAUSE OF OBAMA'S PROGRAMS WHICH ARE ALREADY IN PROGESS.
Since early 2010, jobs have slowly been trickling back, particularly in professional services, health care and manufacturing.The economy has recovered 4.4 million jobs since early 2010 -- enough to fully account for the jobs lost in Obama's first term as a result of the Bush debacle. In fact, Obama would be ahead by exactly 125,000 jobs. The President's top economic adviser in the White House, Alan Krueger, said the new data shows "the jobs recovery over the last 2.5 years has been a bit stronger than initially reported, although much work remains to be done to return to full employment." And they're definitely on the case.
"A lot of things that were offshored in the past were offshored because of lower-cost labor, but that's no longer the most important factor," said Eric Spiegel, president and chief executive of Siemens's U.S. subsidiary in Charlotte, North Carolina. "The reasons you bring a plant like this to the United States are higher-skilled labor, access to the world's best research and development, and good, sound infrastructure. All those things together make the U.S. a good place to invest."
Siemens first came to Charlotte in 1997, when Bill Clinton was President. Siemens executives tell you why they placed their bet on Charlotte and they talk about public investments such as the state-funded rail spur that runs through their facility and the city's international airport, which recently added a fourth runway using $132 million in federal funds. They talk about the Export-Import Bank, an independent federal agency that in January approved a $638 million loan to finance the sale of turbines to Saudi Arabia, helping Siemens beat bids from companies in Germany, South Korea and Japan. And they talk about the quality of the workforce in Charlotte, where local leaders are retooling the public education system to churn out the engineers and skilled technicians needed to operate one of the most efficient gas-turbine plants in the world.
While the public debate tends to be cast as a choice between propping up favored industries and getting government off the backs of business, many growing companies say they value policies that create a broadly fertile environment for job growth. Their wish list is specific: Good highways and modern seaports. High-level academic research. And, especially, education programs tailored to turn out skilled workers. "What we're seeing globally is we have a real opportunity to bring a wide range of jobs back to this country — including manufacturing jobs — because you see an acceleration in labor costs in other markets," said Dean Garfield, president and chief executive of the Information Technology Industry Council, which represents 50 of the world's largest tech firms. "To the extent we get the right policy mix, we can do a lot to encourage locating as many jobs as possible here in the United States."
The austerity budgets favored by the GOP would cut government spending in the very areas that do seem to matter. In his most recent budget, Romney's vice-presidential running mate, House Budget Committee Chairman Paul Ryan (R-Wis.), proposed spending 25 percent less on transportation over the next decade than Obama and 31 percent less on education and training. As part of their campaign to shrink the size of government, House Republicans also tried to kill the Export-Import Bank, which encourages exports by financing the foreign purchase of U.S. goods and services, turning a profit for taxpayers.
Spiegel said the bank was a critical factor in Siemens's decision to build turbines for export in the United States. And Siemens is just one of many. Spiegel, who attended a White House event in January on bringing jobs back to the United States, praised President Obama's focus on increasing exports and recasting federal job-training programs.
Obama has made manufacturing a centerpiece of his campaign.
So YES, the U.S. economy is expected to gain 12 million jobs during the first term of the the man who is elected president in November, but Romney's job plan is not the reason. Its because of OBAMA'S JOBS PLAN.
And if we give him a Democratic congress, we may even do better than that.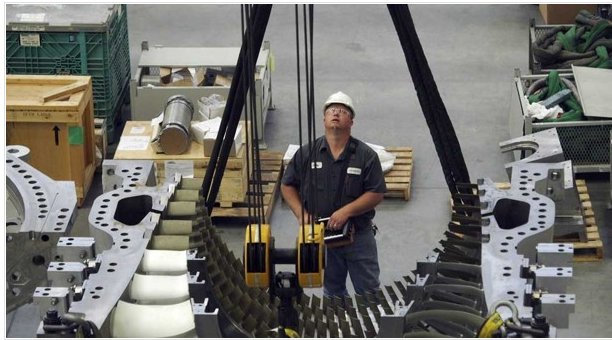 Sources:
http://www.usatoday.com/story/news/politics/2012/10/16/the-fact-check-a-second-look-at-claims-on-jobs-education/1637861/
http://money.cnn.com/2012/09/27/news/economy/obama-job-creation/index.html
http://mediamatters.org/blog/2012/10/05/limbaugh-denies-job-creation-youd-sense-it/190408
http://www.washingtonpost.com/business/economy/siemens-plant-in-charlotte-offers-lessons-as-obama-romney-talk-job-creation/2012/09/04/f52304fa-f30c-11e1-adc6-87dfa8eff430_story.html