ESTATE - VERY FINE
Unheated 15.11 carat LOOSE
Cornflower Blue Ceylon Sapphire

GIA CERTIFICATE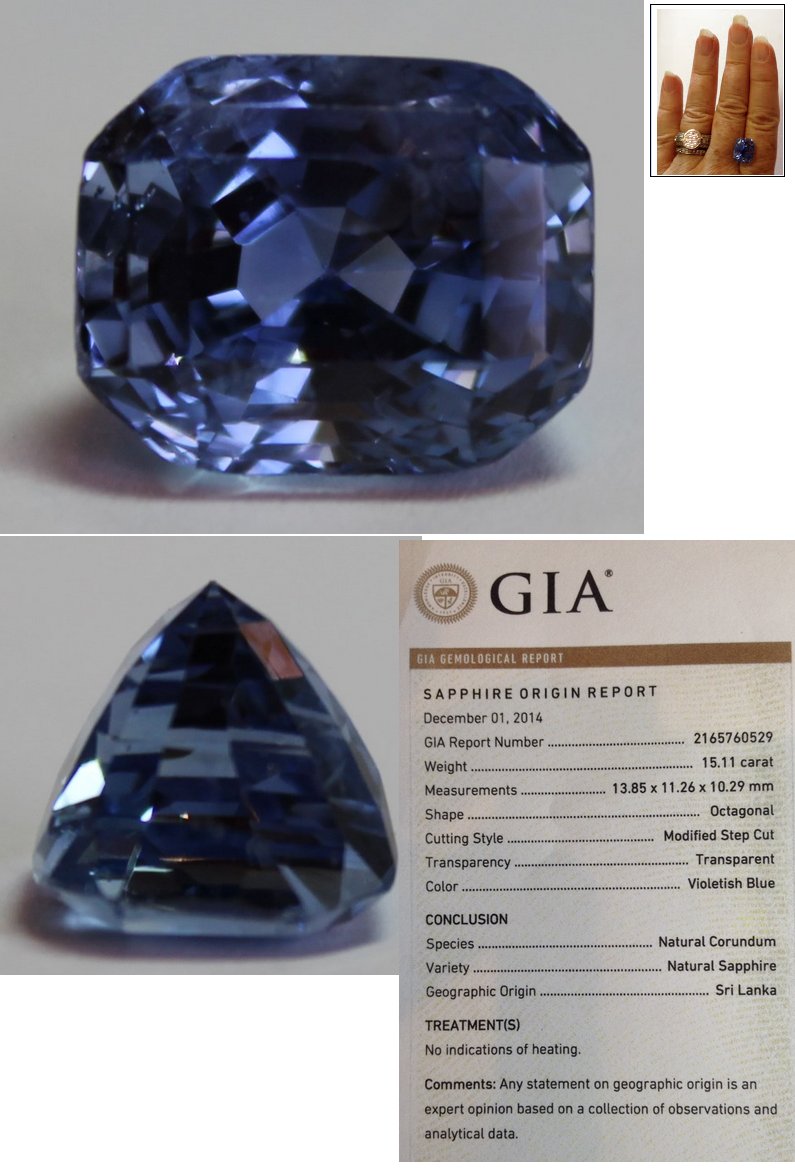 THE HISTORY OF THIS STONE:

This Sapphire is a very old, hand cut stone which was brought to the U.S. from England many years ago. The Sapphire had been previously mounted as the focal point of a ring, the spectacular center stone gently flanked by six diamonds. The original mounting was attractive, but it didn't begin to do justice to this very large and truly exquisite stone.
Currently part of a local estate on the Treasure Coast of Florida and a long treasured piece of jewelry, it had been passed down from what was originally a very wealthy family during the gilded era of Cleveland, Ohio's famed "Millionaire's Row".*
*Euclid Avenue is a street in Cleveland, Ohio which received nationwide attention from the 1860's to the 1920's for its beauty and wealth, including a string of mansions that came to be known as Millionaire's Row. The concentration of wealth was unparalleled. Accounts at the time compared it to the Avenue des Champs-Elysees in Paris and the Unter den Linden in Berlin. Grand mansions were built high on a ridge overlooking Lake Erie. Set two to five acres back from the avenue, which was paved with Medina sandstone, the mansions seemed to float amid spacious, landscaped grounds. Families living along "Millionaires Row" included the likes of billionaire industrialist / philanthropist John D. Rockefeller.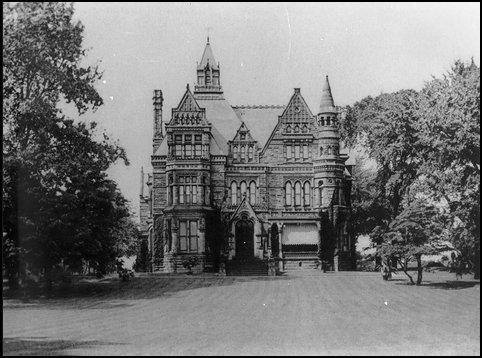 Millionaires Row mansion - Cleveland, Ohio - 1890
Cornflower Blue Ceylon Sapphires Are Considered Unique And Highly Desirable
Sapphires come from many places around the world but few locations produce very fine quality stones. The most beautiful Sapphires come from the same countries that they have come from for thousands of years.
The most notable producer of fine blue Sapphires is Sri Lanka or "Ceylon" as it is referred to within the trade. Ceylon was the former name of the country Sri Lanka. The name of the country changed to "Sri Lanka" in 1972 when it gained independence from the British, but the term "Ceylon Sapphire" is still used within the jewelry industry to describe fine Sapphires originating from this country.
Natural untreated blue Sapphires are in a class of their own. Either a Sapphire is treated or it is not. This is the first consideration in determining value. The Sapphire offered here is is 100% natural, unheated and untreated in any way.
It has been examined, tested and authenticated by the most respected diamond and gemstone laboratory in the world. Gemstones that are accompanied by a GIA grading report are amongst the most highly valued in the industry. This exquisite Sapphire is accompanied by a GIA certificate.
The term Cornflower is taken from the flower of the same name. Like the flower, the Sapphire is found in a range of Cornflower blue shades. This particular shade of Cornflower blue has long been an especial favorite of members of Royalty and high society.
CONDITION:
Sapphires are very hard, ranking an 8 on the Mohs scale of hardness. Diamonds are a 10. As with any antique stone, however well cared for it has been, (and this one has been very well cared for), there are bound to be a few microscopic nicks. There are two tiny nicks on the very edge of the girdle, which can easily be repaired by an experienced gemstone cutter or, in the alternative, they can be concealed from view by a custom jewelry designer. We would be pleased to refer you to the website of JohnDavidCooney, an exceptionally talented (and extremely reasonable) custom jewelry designer.

SOLD - WE HAVE OTHERS - 772-219-0457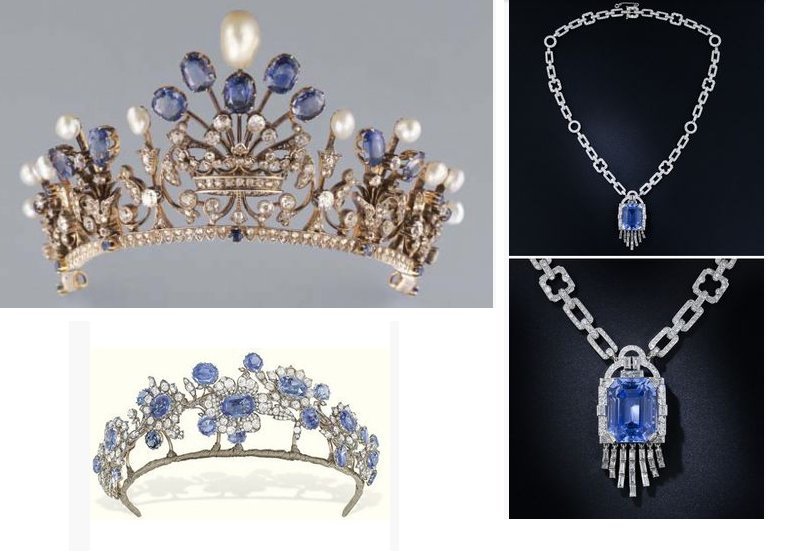 Questions? Just ask.
Treasure Coast Jewelers
Stuart, FL 34994
TreasureCoastJewelers.com
772-219-0457