LOOKING FOR SOMETHING SPECTACULAR?
Now's your chance.

4.5 carats
Total Gemstone Weight


Fine, MULTI-COLOR Garnets & Diamonds
Set in 14k White Gold
This is a SET. Earrings come WITH Matching Ring

Garnets are Semi-Precious Gemstones.
They come in a wonderful array of varieties, colors, and hues.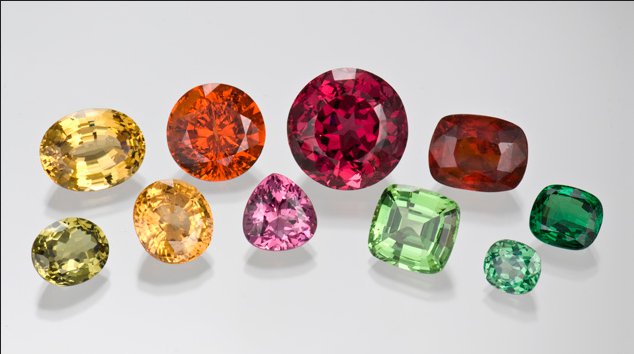 The Earrings have posts for pierced ears.
Earrings weigh 5.7 grams and measure 15mm. 24 garnets, 20 diamonds.
Earrings contain 2.36 carats total gemstone weight

Size 7 Ring weighs 8.4 grams, 22 garnets, 16 diamonds.
The Ring contains 2.14 carats total gemstone weight

Diamonds are lovely SI clarity, with top white G-H color
The contrast of this brilliant array of rainbow colored garnets, paired
with shimmering white diamonds is marvelous.
The set will compliment everything you own.
Because many women enjoy having a pendant slide which matches their earrings,
we checked in advance with a master jeweler. YES, if that is your preference,
this matching ring CAN very reasonably ($75) be converted to a pendant slide,

Total Gemstone Weight is 4.5 carats

SOLD
Questions? Just Ask.

TreasureCoastJewelers.com
772-219-0457

Any dark spots in photo are camera reflections