LOOKING FOR SOMETHING SPECTACULAR?
Now's your chance.

From An ESTATE On The Treasure Coast of Florida
Lavish 14k Cushion Cut Ruby & Diamond Ring.
Fine Diamonds range from VVS2 to SI-1in Clarity,
With Top White G-H-I Color
Total carat weight is 3.43 carats
Ring size is 8 and it is resizeable within reason
Ring weight is 4.45 DWT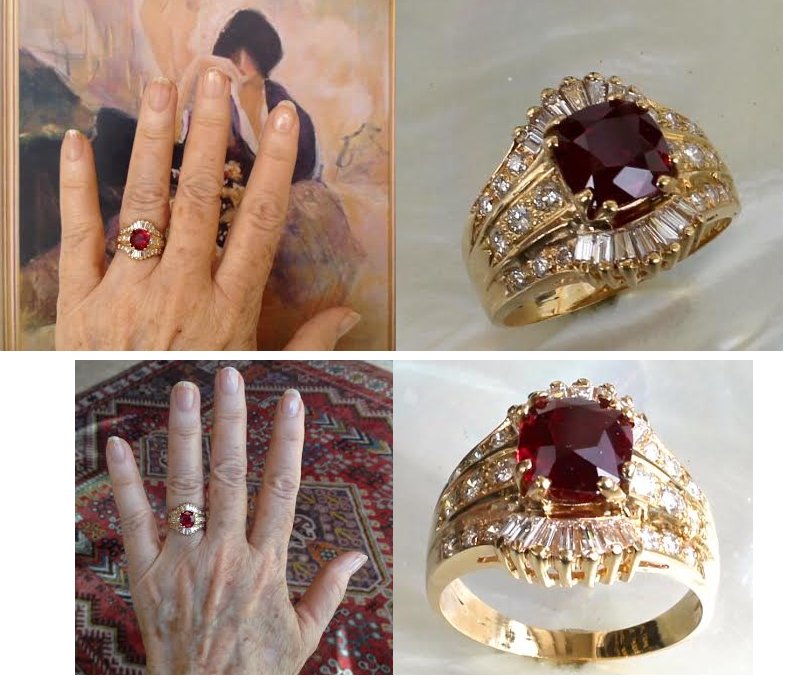 NOTE: We have not commissioned a new appraisal for this ring.
Instead we have relied upon the highly detailed existing appraisal
performed in 2006 by an extremely well qualified professional appraiser
having industry credentials which include, but are not limited to
GIA, AGS, ISA, ASA, AGA, and AIN (see detailed list below)
We have attached images of that appraisal below. The 12 page appraisal
performed was for more than one item. We have provided images
of that portion having to do with valuation of this specific piece of jewelry.
We have also verified that the measurements and unique shape
of the Ruby offered here match that shown on the attached appraisal.
The complete original of the appraisal will accompany this sale
( Only the prior owners name and address will be redacted)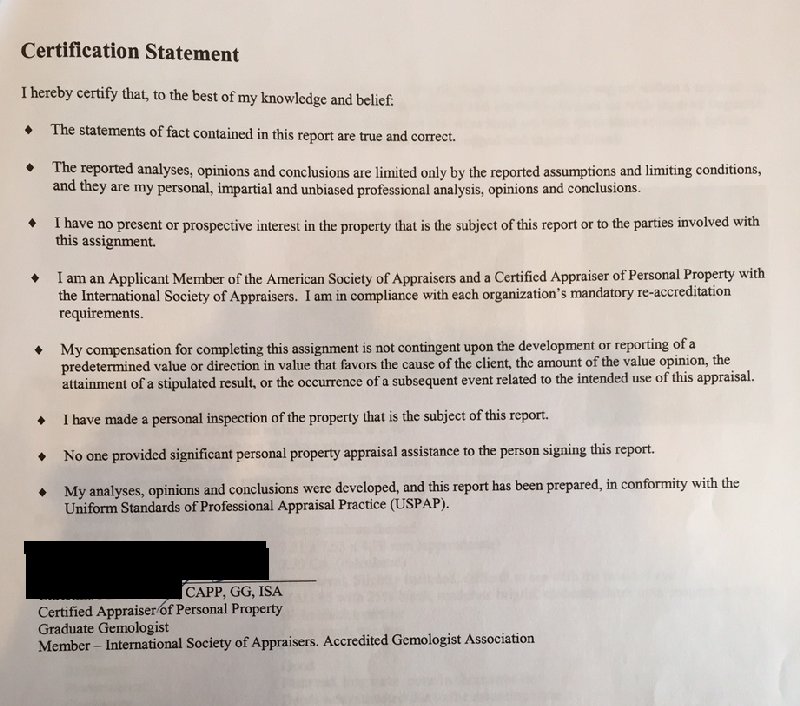 Click to enlarge appraisal image below



Click to enlarge appraisal image below


Fine Quality Estate - Consignment Item
Any dark sections in photo are camera reflections only.
$7500.