ESTATE
LOOSE NATURAL MINED DIAMOND
2.5 carats - SI-2 Clarity, Top White H-I Color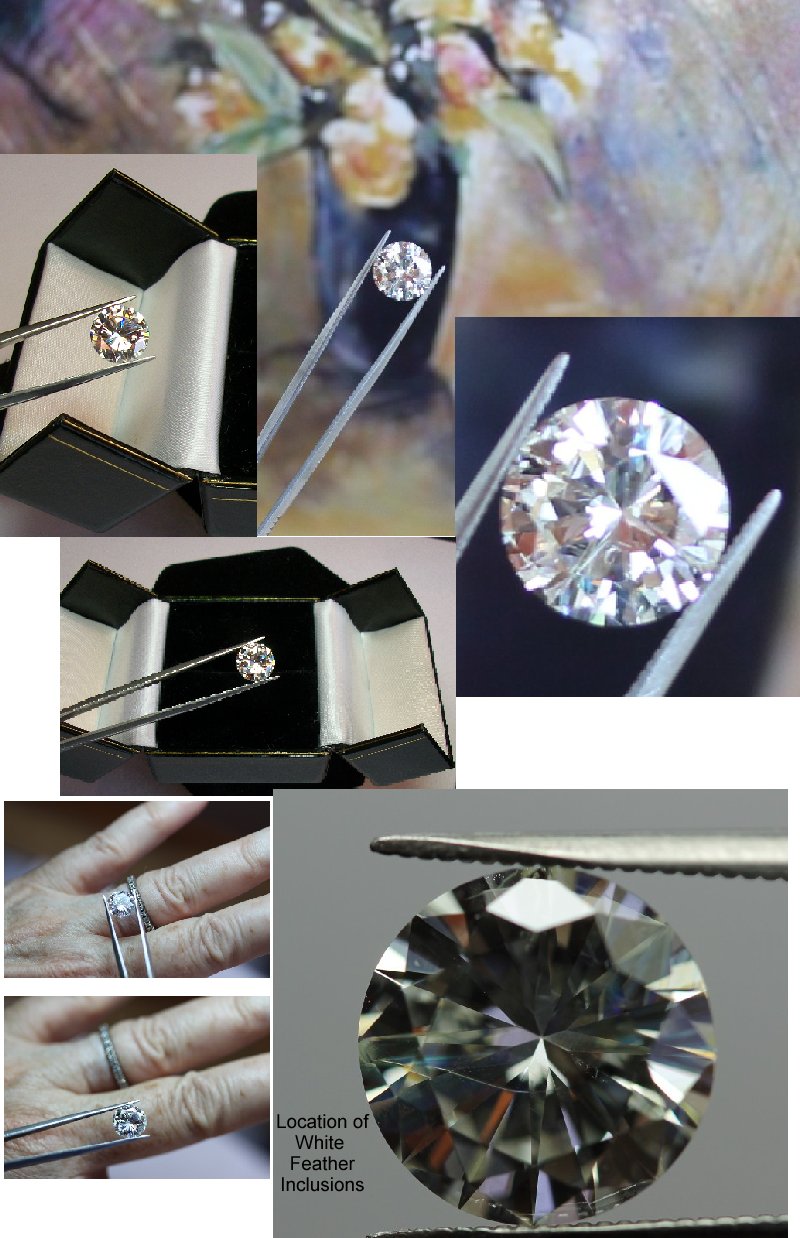 2.5 carat NATURAL MINED DIAMOND SI-2, H-I
From the Treasure Coast of Florida, this is one of several items of fine jewelry which have recently been placed with us on consignment. They are part of a large, living estate, from Palm Beach, Florida. A number of the pieces of jewelry have already been sold locally, (prior to our photographer even having had the time to formally photograph the items to accompany our online listings).

In addition to the items of jewelry, we also have in our possession copies of a multi-page appraisal covering each of those items, and have included relevant excerpts from the appraisals as part of the description which appears below. The appraisals were prepared by a G. I.A. accredited Appraiser/Gemologist, whose offices are located in Palm Beach, Florida. The dates appearing on the appraisals are January 17 and January 18, 2005.
Coming in as part of that large estate, this is a loose 2.5 carat NATURAL MINED DIAMOND which, after close examination, using a high power electronic microscope, appears to have been clarity enhanced. Clarity enhancements are not readily visible to the naked eye
The diamond has been removed from, (but sale still includes), the custom made 14k white gold bezel and 16" chain (2.45 dwt).
Diamond clarity is a very clean SI-2, with top white, H-I color.
The process of clarity enhancement takes a diamond with a visible imperfection and makes the imperfection invisible to the naked eye. The imperfection remains in the diamond but it can no longer be seen. A more technical explanation would be that a microscopic amount of effectively weightless material is inserted into the part of the diamond that contains a feather. This material has the same optical properties as the diamond itself. When light travels from one medium to another, it either changes its course or reflects in a different direction. When light attempts to pass through a non-enhanced diamond that has a feather, the light hits the feather and reflects off in any number of directions. That is why we see the feather, and the diamond doesn't appear to be clean. With the clarity enhanced diamond, the light passes through the natural feather because the material used for the enhancement has the same optical characteristics as the diamond. The beam of light "thinks" it's still traveling through the same material (diamond) and continues its original course. The specific description from the GIA appraiser for this particular piece of jewelry reads as follows; "Ladies 14k white gold diamond solitaire necklace 16 inches long. The necklace contains one round brilliant cut diamond set in a single round wide bezel. The diamond is fracture filled treated and is 2.50 ct H-I in color and SI2 in clarity." The (still secret) process of fracture filling was pioneered by Zvi Yehuda of Ramat Gan, Israel in the 1960's. Clarity enhanced diamonds cannot take direct high heat, such as that generated by a jewelers torch, therefore you MUST be certain to tell your jeweler before permitting him to work on your jewelry, either to resize rings, retip prongs, replace stones, or do similar work.
Item # c-jl-2 Price: $10,750.
We can also arrange to have this diamond set for you before shipping, in either as simple, or as ornate a setting as you wish. Tell us what you have in mind and we'll get you a quote.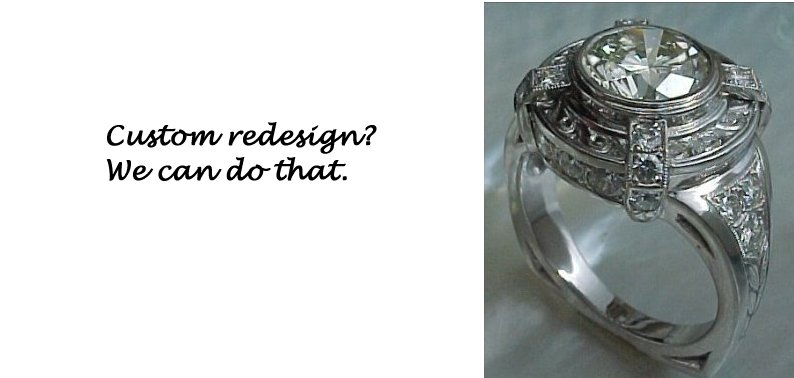 Layaway Is Available By Request.