Bedtime-Story
For the Busy Business-Parent
Whimsical Bedtime Stories for Children of All Ages
http://www.Bedtime-Story.com

Auntie Marge's Hat & Dress Shop


---
Upon first appearance one could be mistaken for thinking that Horseshoe Crescent was an ordinary place to live. After all, it had ordinary looking houses and ordinary looking shops, but the people who lived here thought it to be a simply marvelous place.
Auntie Marge lived above her shop at number one Horseshoe Crescent, with her husband Bob, and Tatty their little terrier dog.
She was always telling people, "We are very lucky to live in a place shaped like a horseshoe, because after all everyone knows that horseshoes are lucky!"
Auntie Marge was a bit of a character, with wild colored hair which changed color frequently. Today her hair was bright pink, like bubblegum.

Auntie Marge loved to sew, and her days were spent working in her shop creating wonderful clothes for her customers to wear. She was also a milliner, which is a person who makes hats. Auntie Marge did not make just any old hats though; her hats were works of art to fit any occasion. People came from all over town to visit her shop, eager to buy her unique designs.
Auntie Marge thought that the crazier the hat looked, the better it was, and her outlandish ideas had people wearing hats topped with fruit and flowers, castles with moats, butterflies and birds, pirates and ocean creatures.
And, wait for it … even a hat shaped like a hot dog.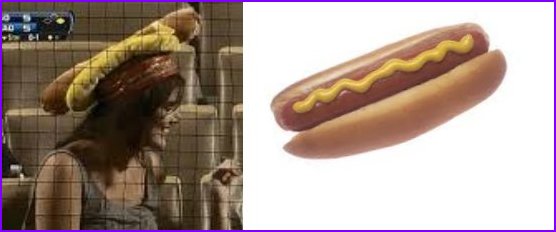 When she was not busy creating fancy hats, she could usually be found sitting at her sewing machine, all the while singing her favorite song, in a very loud voice –
"All things bright and beautiful ..."
It was rumored that Auntie Marge had a secret chest in her shop that was filled with dress-up clothes and hats, and that is really where this story begins...
One day, Joan Parker from down the road burst into the shop calling, "Marge, Marge, you will simply never guess what has happened!"
"Well then, you had better tell me," remarked Auntie Marge, laughing!
"My daughter Natalie has gone away on a business trip, and young Jacob has come for a visit," said Joan Parker.
"Oh and here I was, thinking you needed a hat made. However, this is even better news, but where is he?" Auntie Marge asked in a puzzled voice.
"Jacob, say hello to Auntie Marge," Joan Parker urged as she looked down to some unseen boy.
Hesitantly, a little boy's head peered around the counter, "Hello Auntie Marge," he whispered shyly.
"Oh, there you are! Hello Jacob," she greeted him, smiling at the young boy. "Would you like to look in my dress-up chest whilst your Nana and I have a cup of tea?" she asked.
"Oh yes please," said Jacob smiling back at her in wonder, for he was bedazzled by her pink hair.
Taking his hand, Auntie Marge led Jacob to a little room under the stairs. It was a small room, tall enough for children, but not quite tall enough for grownups to enter. Inside was a special chest with gold stars on it and blue and red swirls. As Jacob slowly opened the chest it creaked a little bit, rather like a dragon yawning, and when he peered inside he saw a dazzling array of hats and clothes.
"Choose carefully Jacob, for you never know what might happen," cautioned Auntie Marge in whispered tones, before she walked away.
Jacob was amazed by what he found. There were robes fit for kings, circus clown clothes, hats for all occasions and even one with parrots on it! However, what caught Jacob's attention was a red and white spotted handkerchief with a knot in each corner and a carrot wrapped inside it. Surely this handkerchief was not meant to be a hat was it? And why was there a carrot wrapped inside it?
He put the handkerchief on his head and the next thing he knew his feet were wet!
Jacob could not believe his eyes. He was standing on a beach at the seaside with the tide lapping round his ankles.
He heard a man speak his name, "Ah there you are Jacob, and you are just in time. Clarence is very hungry and he won't keep quiet until you feed him!"
Jacob turned around a saw a man with a brown wrinkled face and a kindly smile, leading a grey and white donkey towards him. The donkey wore a saddle with a shiny brass nameplate on it that read "Clarence" and sure enough, Clarence was making quite a racket with a "Hee-haw" here and a "hee-haw" there, in fact, everywhere a "hee-haw"!
"Please Jacob;" begged the man with the kindly smile, "Won't you give Clarence his carrot, so he shall be quiet? He has been waiting for you all morning."
"He has?" Jacob asked with disbelief, staring first at the man and then the donkey.
"Oh yes," said the man with a chuckle. "And furthermore, he's not the only one. I do believe the ice cream man has something for you."
Jacob offered the carrot to the man but the man shook his head and said, "Oh no Jacob, it is your carrot and therefore you must be the one to offer it to Clarence. Hold your hand flat and he will take the carrot from you," he demonstrated with his own hand.
Sure enough, Clarence gobbled up the carrot, snorting his appreciation.
"Right Jacob," said the kindly man, "Hop onto Clarence's back and he will take you to the ice cream man."
"But I've never been on a donkey before," Jacob replied, feeling a little scared now.
"Well, this is your lucky day," said the man smiling as he lifted Jacob up onto Clarence's back. Jacob liked the way the man's face crinkled when he smiled. It reminded him of his Grandpa.
"Hold tight onto the reins and away we go," the man instructed Jacob.
Clarence clip clopped over the beach on his journey towards the ice cream man. Shortly after, he stopped by a gaily painted caravan with an open hatch that was parked squarely on the edge of the beach. There was a sign which read "Giorgio's Whipped Ice Cream – The Best in Town!"
"Down you go Jacob," said the kindly man, as he lifted Jacob off Clarence. Turning to the Ice Cream maker he said, "Good Morning Giorgio, I have brought the boy that you've been waiting for."
"Hello Jacob," said Giorgio with a welcoming smile, "Won't you have a seat?" he beckoned. "I have got a special ice cream for you," and he handed Jacob the most fabulous looking cone he had ever seen, with whipped white ice cream, chocolate sprinkles and strawberry sauce on top!
Sitting on a stool across from him was a girl with a very sticky face and a cheeky grin. "Hi, I'm Katie," she said. "Do you want to help me build a sandcastle with a moat?"
"Yes please," said Jacob climbing down from his stool.
"Whoa, wait a minute," said Giorgio laughing. "Finish your ice cream first!"
After eating the ice cream, Katie handed Jacob a bright red bucket and spade. "These are for you," she said. She picked up her own set and showed them to him. "See, mine are yellow like daffodils, my favorite flower. C'mon Jacob, let's go build the best sandcastle you ever did see."
And they did...
They dug and they built and they dug some more to create the deepest moat they possibly could. When they had finished, they topped off their masterpiece with little flags on the towers.
Standing back to admire their masterpiece Jacob felt the tide tickle his toes, as it slowly crept towards the moat and the castle.
It was then that things became blurry and Katie began to fade away. Jacob rubbed his eyes, unsure of what he was seeing, and when he opened them he was lying by the chest, in the little room under the stairs, in Auntie Marge's Hat & Dress Shop.
"Oh bless my soul, he fell asleep," said his Nana as she opened the door and spotted Jacob lying on the floor.
"Oh no, it was all a dream," thought Jacob as he heard his Nana's voice.
That night, when he got ready for his bath, Jacob's Nana exclaimed, "Goodness gracious Jacob, why are your feet all sandy?"
Jacob just smiled at his Nana.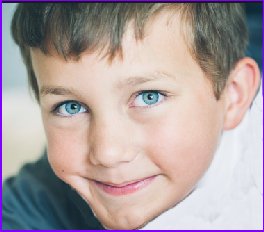 ---
Auntie Marge's Hat & Dress Shop
by Chris Bakos
Copyright 2014 - All Rights Reserved
---
About the Author:
Born in England, Chris Bakos emigrated to Canada and has lived for many years on Vancouver Island, BC, Canada, with her lovely husband, two grown children, one black cat and a small parrot who favors sleeping in an underwear drawer. Auntie Marge's Hat and Dress Shop is the first in a collection of stories that take place in the "Adventures of Horseshoe Crescent" series. Chris hopes you will take a virtual walk down the street as each story progresses, and meet each of the characters who live there. Do write to the author Chris Bakos , tell her how much you enjoyed her tale and let her know that you'd like to see more of her stories.
Chris Bakos has also published a grown-up novel, entitled "Clementine Court - A Place Where Friends Meet". The story, now on Amazon, revolves around a diverse group of people who are brought together when they all end up living in a new real estate development by the sea. Click on the link to learn more about her novel. You may also visit the Chris Bakos website at ChrisBakosAuthor.com
From: "Chris Bakos" chrisbakos1(at)gmaildotcom Date: Mon, June 16, 2014 9:40 pm To: bedtime-story@the-office.com
"I have read, understand, and agree to abide by the requirements for inclusion as specified on the Bedtime-Story.com SUBMISSION INSTRUCTION page. If my submission should be selected, I grant permission for its inclusion." *Auntie Marge's Hat & Dress Shop*
---
INTERIM ILLUSTRATIONS:
Courtesy of BEDTIME-STORY.com
---
---
Bedtime-Story™ - Copyright Info
The Summerland Group, Inc. - All Rights Reserved.
Stories and Illustrations found on this site are exclusive to Bedtime-Story
Reproduction of any content without the express
written permission of Bedtime-Story is prohibited.