R.N.Gurin, B.S. M.S. Ph.D.



EDUCATION:

1954 - 1963
Pennsylvania BSME
University of Sheffield, Nether-Green (UK) Engineering Economics MS Program
UCLA Graduate Studies Economics and Mechanical Engineering PhD
Who's Who 1980

LANGUAGES: English, German (written)


Bob Gurin has been a volunteer member of the pro-bono editing team for the Bedtime-Story Literacy Project since 1996, and The Quantum Cat since 2016.


Board Memberships and Directorships Held
Chairman - SGI
Director - Innovative Companies,
Director - Optical Publishing Company,
Director - Innovative Technologies Holding AG.
Director - Multi-Safe AG.
Chairman - Summerland Engineering Corp.
Director - Energy Resources Inc.
Director - A.E.A.
Director Caribbean Airways Ltd.
Director - Marine Acoustics Inc.
Director - Gulf Wood Energy Inc.

Major Consulting Clients:
Governments of Jamaica, Haiti and Honduras, Chase Industries, University of Florida, State of Florida Department of Energy, ITH AG
Significant Positions Earned:
Chief Engineer - Pacific Automation Products Inc. (3,000+ employees)
Vice President and General Manager - Commerce Service Inc. (2,300 employees)
Vice President, and Chief Engineer - Precision Interconnect Corp. division of Pacific Automation R&D (1800 employees including site installation and field testing)
Vice President - General Noise Control Corp. Division of Commerce Service (980 employees)
President - Scientific Baits Inc. (93 employees)
President - Innovative Companies Inc. (230 employees)
President - Optical Publishing Inc. (34 employees)
Technical Accomplishments:
Designed equipment, developed and received patent for unique process for extrusion of MIL C-13777 Ground Support System - Atlas Program.
Designed Hawk Missile Launch System Ground Support Launcher.
Developed system for ground-support telemetry cabling systems (Merit Award). First production of ultra high temperature extrusion instrumentation cable. Developed micro-miniature connector design and fabrication system for ultra high temperature applications - (Award for Excellence).
Designed, developed and received patent award for industrial noise-control and vibration isolation systems for rotating and impact equipment.
Developed and patented venturi exhaust system for high-speed marine diesel and airborne jet engine noise suppression/reduction applications.
Designed, developed patented and directed marketing and production of OSHA-standard-establishing industrial noise enclosures for high-speed mechanical equipment (punch presses etc.) (American Machinist Award for Excellence).
Designed, fabricated and installed world's largest gasification cogeneration system - Swedish Mechanical Testing Institute, University of Florida and U.S. Department of Energy.
Developed and Marketed Gatorbait marine attractant/Baits.
Designed, developed and awarded patent for sophisticated virtual-office and related manufacturing components.
" Listed Marquis Who's Who 1980, Dr. Gurin also has high-level PC computer-literacy with limited RISC, systems engineering, IBM main frame systems experience, excellent comprehension of e-commerce and related strategies.

"Marquis Who's Who" was founded in 1899 by Albert Nelson Marquis as an American counterpoint to the UK-oriented publication of the same name. The book's objective was to "chronicle the lives of individuals whose achievements and contributions to society make them subjects of widespread reference interest and inquiry."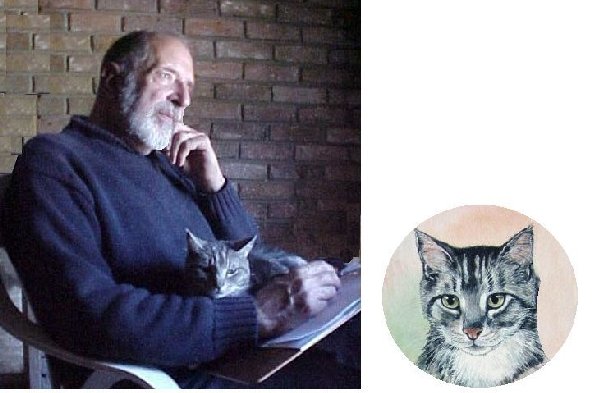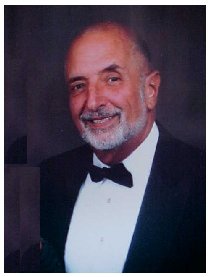 CONTACT Bob Gurin re consulting
samcat@bellsouth.net
772-341-0279
Stuart, FL
RETURN TO TheQuantumCat.com
.